Shanghai Anxin Intelligent Technology Co.,Ltd is a specialized industrial computer RD and OEM manufacturer certified ISO9001:2008, established in 2002 year, provides major products such as: industrial computer,industrial panel PC, touch screen pc, Fanless PC, LCD monitor, touch screen monitor, mini itx case, mini itx PC, mini itx board, etc. Over 8 years experiences. Anxin technology has a factory with 2 finished-product production lines to produce. Now, Anxin are cooperating with the well-known companies of industrial automation company in china, The high quality product and short-delivery are praised by our customers.
Anxin industrial computers are widely used in the crucial fields, such as military, telecom, mining, industrial automation, energy, traffic, aviation, health care, network, material, AI (artificial intelligence), security, vehicle, banking, entertainment etc.
Anxin, has a qualified working team that includes senior level mechanical and electronic R&D engineers, OEM Product/Sales manager, ISO 9001 trained manufacturing personnel, and an efficient logistics department. We have an average age of 33 years old, and the average working experience in the Industrial Computer field is more than 4 years.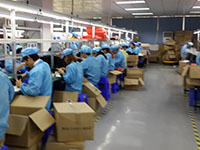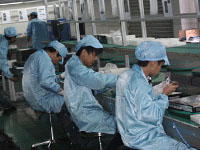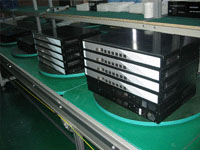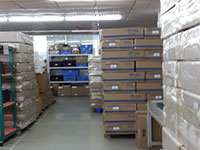 Anxin describes itself as an innovator of Applied Computing Solutions. Through ODM /OEM production, your are assured of designs that will meet your exact specifications. Our innovative ideas in manufacturing that will make your products a leading seller on the market. This results in short period of development time for projects.
Major products and OEM services:
Industrial LCD monitor and touch screen monitor: 8"--19"LCD, With VGA ,touch screen and rugged panel, for HMI and industrial automation.
Industrial Panel PC, touch screen computer and fanless panel PC : 8"--19" LCD, With touch screen, wifi optional, for HMI and industrial automation.
Mini itx pc, mini itx case, embedded PC, fanless PC: With rich I/O and for many industrial applications, various kinds of embedded computers for your choice.
All in one computer Workstation series: 4U with 8", 8U with 15", 8U with 17"
Industrial PC Chassis, rack-mount PC: Comprised of 19" 1U, 2U and 4U standardized cases and embedded non-racked industrial enclosures.
Industrial Embedded Motherboard- full /half size SBC, 3.5", 5.25", Mini-ITX, PC 104 and other non-standardized sizes. The non-standardized size motherboard are specially designed for the applications such as POS, network and Car PC etc.