The model No: RCIM-15, RCIM-17, RCIM-19,RCPM-17, RCPM-19. Industrial Rack Mount Monitor with VGA + DVI/HDMI/ + Audio input, with touch screen . Build in 2x2 watts stereo speaker . Meet standard VESA hole ( 100x100 mm ), support rack mount /desk top stand / wall mount/ swing arm mounting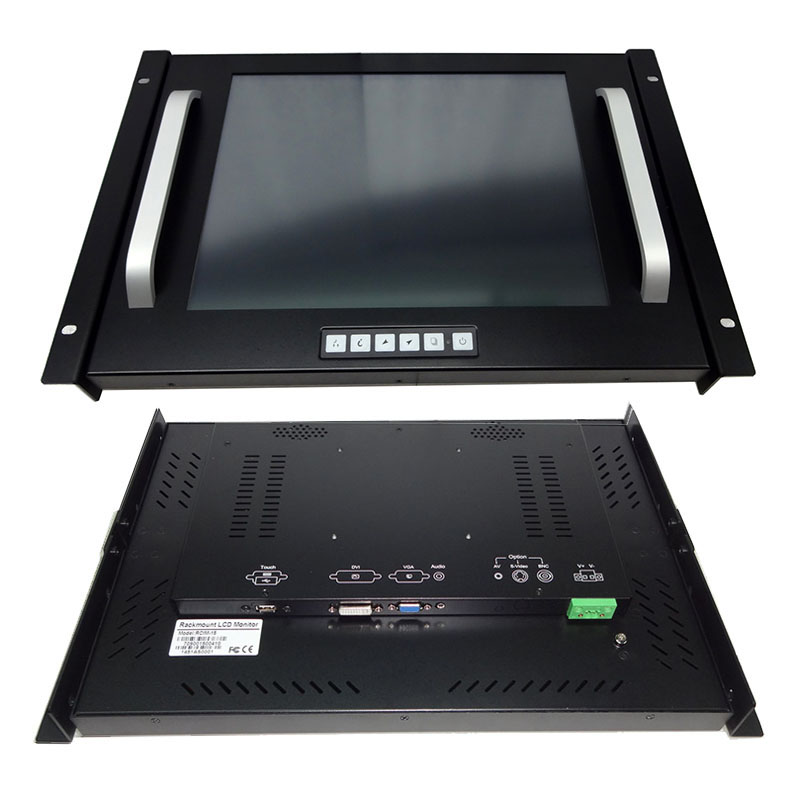 This premium display accepts a variety of signal formats, enabling it to work in most modern industrial environments. For legacy or replacement industrial monitors , this LCD display can be configured to accept a wide variety of sub-VGA formats. Other options include: touch screen , enhanced sunlight readable display , front touch controls, or vandal shield. Designed for industrial, manufacturing, financial, transportation and other severe environments with requirement for crisp high bright panel. We offer custom design products to best fit your specific rugged rack display screen requirements. If the standard configuration does not fit your exact application, Industrial Panels is willing to create a custom monitor that would fit your need.
Anxin offers Rack Mount LCD Displays. This is a rugged rack display screen with a high performance 8~19 inch Active Matrix Color TFT LCD, designed for those demanding applications that required a high quality 8~19" LCD industrial rack mount display capable of VGA through SXGA resolutions.