The IPC-08D is an 8.4 inch based HMI Touch Panel Computer. This unit blends ruggedized industrial construction and reliable processing power together into a compact operator terminal.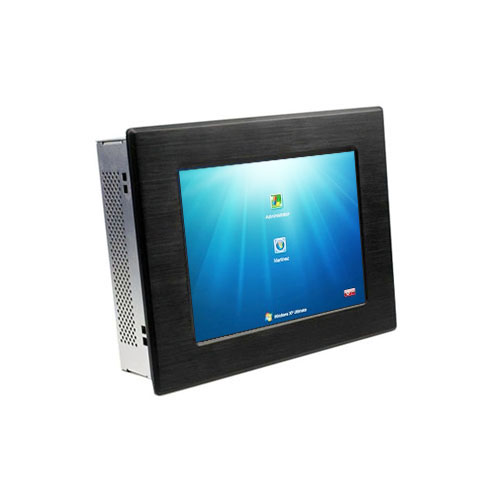 Based on the low voltage Atom D525 processor, this new series features dual Gigabit Ethernet, 2.5" SSD or HDD storage, 2* COM, 1* LPT, 2 * PS/2, 1 * VGA, 4 * USB, 2* GLAN, 1* AUDIO, 1* MIC 1* Mini PCIe ... .
Applications
This series is designed for demanding industrial applications which include automation, power & energy, transportation, machine control, public works & utilities, water treatment, environmental & facility management and a wide range of other applications.
Environmental Performance
When properly installed, the units front panel is NEMA4 and IP65 rated against water, dust and environmental ingress. The unit offers a wide operating temperature range, providing rock solid operations from 0°C to 50°C (32°F to 122°F).