Enterprise Prospect: Green, Harmony, Human, Competitiveness

Mission: Forge ahead, self-improvement

Credit: Keep promise, the words and deeds are responsible.

Philosophy: Use management and efficiency as cornerstone, use service and quality to get development.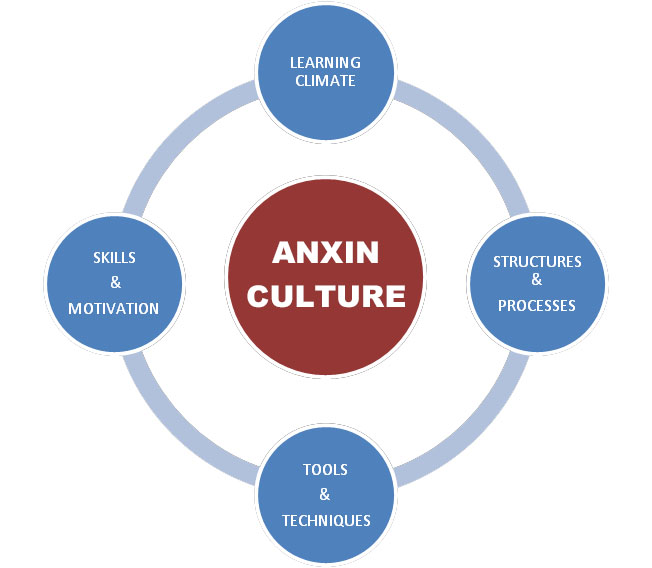 General manager's speech
The sea, she contain a lot of rivers to become vast, as she is very wide and large; The mountain, he experiences a lot of vicissitudes to become vigorous and firm, as he is very heavy and thick.
We are depend on the wide and large like the sea and the vigorous and firm like the mountain, with integrity and pragmatic character, in order to realize Anxin international brand, go into the out side and inside of the Great Wall and the north and south of Changjiang River and embrace nice and great future.